Today, in an article/podcast on Collider.com, Jeff Sneider, author of the article and entertainment reporter, let out a rumor that Stargirl is actually going to be on The CW rather than DC Universe streaming app. If true, this would likely shed light on DC Entertainment's Chief Creative Officer, Jim Lee's comments from New York Comic Con. At the convention, Lee spoke glowingly about the show and the efforts that Executive Producer Geoff Johns has made bringing this show to life. One section of his statement did stand out to us though:
We are still working on a few kinks, but we will share that information going forward.
Moving the show to The CW would require the show to be re-edited so that the show's content could fit into broadcast television format. Could these be the "kinks" that Jim Lee was talking about? See the tweet that sparked this rumor below: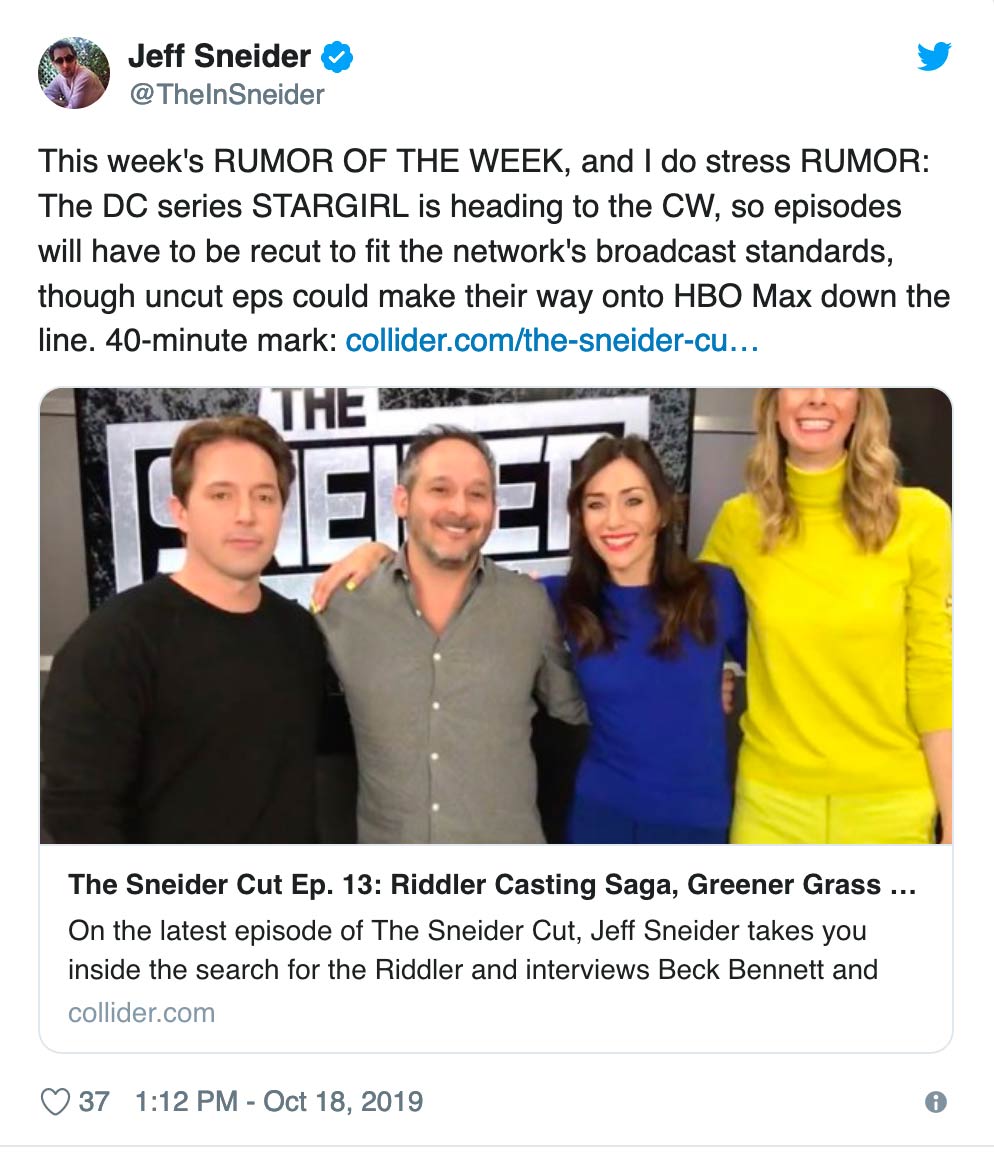 At this point this story remains just a rumor. Stargirl.tv has reached out to Warner Brothers as well as representatives at The DC Universe but have not received a statement. Keep it locked here for all new developments.
---
UPDATE: A source close to the show has reached out to let us know:
This information is inaccurate.
Our feeling is that there might be some more developments possibly in the future but for now, all we can say for certain is that CW taking Stargirl is inaccurate.
Let us know what you think in the comments below and in our forum!