It sounds like it's been a few back-to-back night shoots for the cast and crew of DC Universe's Stargirl! Filming is currently episode three and there must be some big night shoot action that is keeping this cast and crew working the late late hours of the day! Brec Bassinger, our series lead and Stargirl herself, has posted a few times on her social media where she wraps filming for the day at 5am! YIKES! The newly crowned superhero had the perfect song to mark the occasion. Head over to her instagram to see which song she chose!
Additionally, a new photo of our title superhero has surfaced showing more of the costume. Specifically, you can now see the belt that Stargirl has. In the comics, the belt has always been a rather large accessory to the character. It looks like that will remain true in this live-action adaptation! Check out the image below: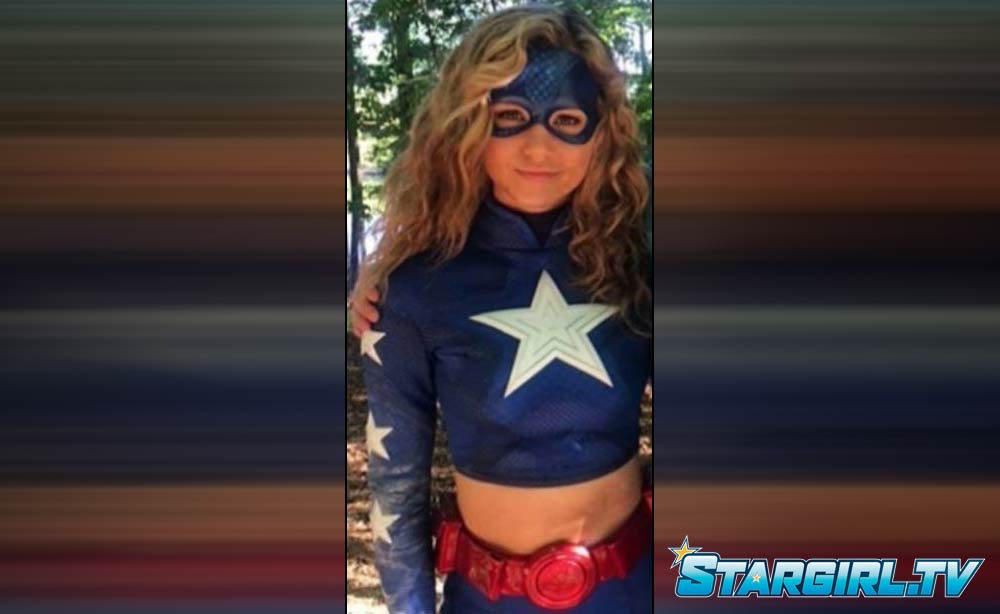 Let us know your thoughts in the comments below and in the forum!