Comicbook fans will know about the ages of the comic industry. The ages go as follows; Golden Age (1938-1950), the Silver Age (1956-1970), the Bronze Age (1970-1985), and the Modern Age (1985-Present). While we may be in the modern age of comics today, we would argue that we are in the Golden Age of Comics on screen. The Marvel cinematic universe is the gold standard of comics on the movie screen, but the Arrowverse and developing Titanverse (which Stargirl is loosely a part of) is the gold standard for comics on the tv screen! One of the most refreshing elements of this Golden Age of comics on screen is the thoughtful inclusion of diversity.
According to Filmmusicreporter.com, Pinar Toprak, who magnificently scored Captain Marvel last Spring, is coming aboard to add the score to Stargirl! For those that don't know Toprak:
Pinar Toprak is a Turkish-American composer for film, television and video games. She has won two International Film Music Critics Association Awards for The Lightkeepers and The Wind Gods. Toprak was born and raised in Istanbul, Turkey, where she began her classical musical education at the age of five ~Wikipedia.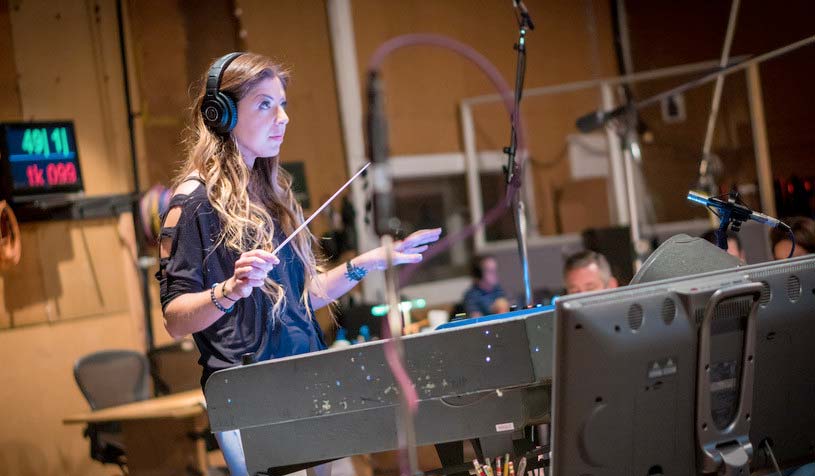 We loved Captain Marvel and the score was simply incredible. Bringing Toprak's talents to Stargirl is incredibly exciting! Seeing the purposeful choices to bring in female directors, composers and writers on a show about a female superhero is an important step for authentic storytelling.
Let us know what you think of the news in the comments below and in our forum!