Stargirl has a lot of similarities to broadcast television's Arrowverse. The show is Executive Produced by Greg Berlanti and his team. Sarah Schechter is also an Executive Producer, for those that don't know she has produced a lot of the Arrowverse shows. The director of the pilot is also the director of the Supergirl pilot. That said, this show as an x-factor that is keeping much of the details under wraps. Geoff Johns, the creator of Stargirl, and essentially the God Father to DC Comics is also Executive Producing this show. Some of his other credits include, Shazam, Aquaman, Wonder Woman, Wonder Woman 1984, and Black Adam, just to name a few. This man not only has his hands on essentially everything DC Comics related in live action, he basically single-handedly created half the characters we love and hate (villains).
With the debut date pushed back to early 2020, there is more breathing room for the show to really grow and take on a quality that lands between broadcast television and movies. The cast is simply A-List stars and the Justice Society of America has historical comic book roots that will allow for rich stories and compelling drama! So why does the show seem like its locked down more than other shows? Put simply, it comes down to that X-factor again. This show has the potential to touch some of the very core elements of the DC Comics Universe. The Justice Society of America was the first Superhero team and pre-dates the Justice League. For our Supergirl fans, when Hank Henshaw revealed he was actually J'onn J'onzz, The Martian Manhunter, comic fans lost their minds! Stargirl seems to be doubling down on this excitement and surprise element. Casting characters as "known DC Comics characters" but not naming them is helping to build that excitement of "who could they be" or "what twists are coming our way"! Even the sets seem to be super secret. Our lead expresses this perfectly on social media: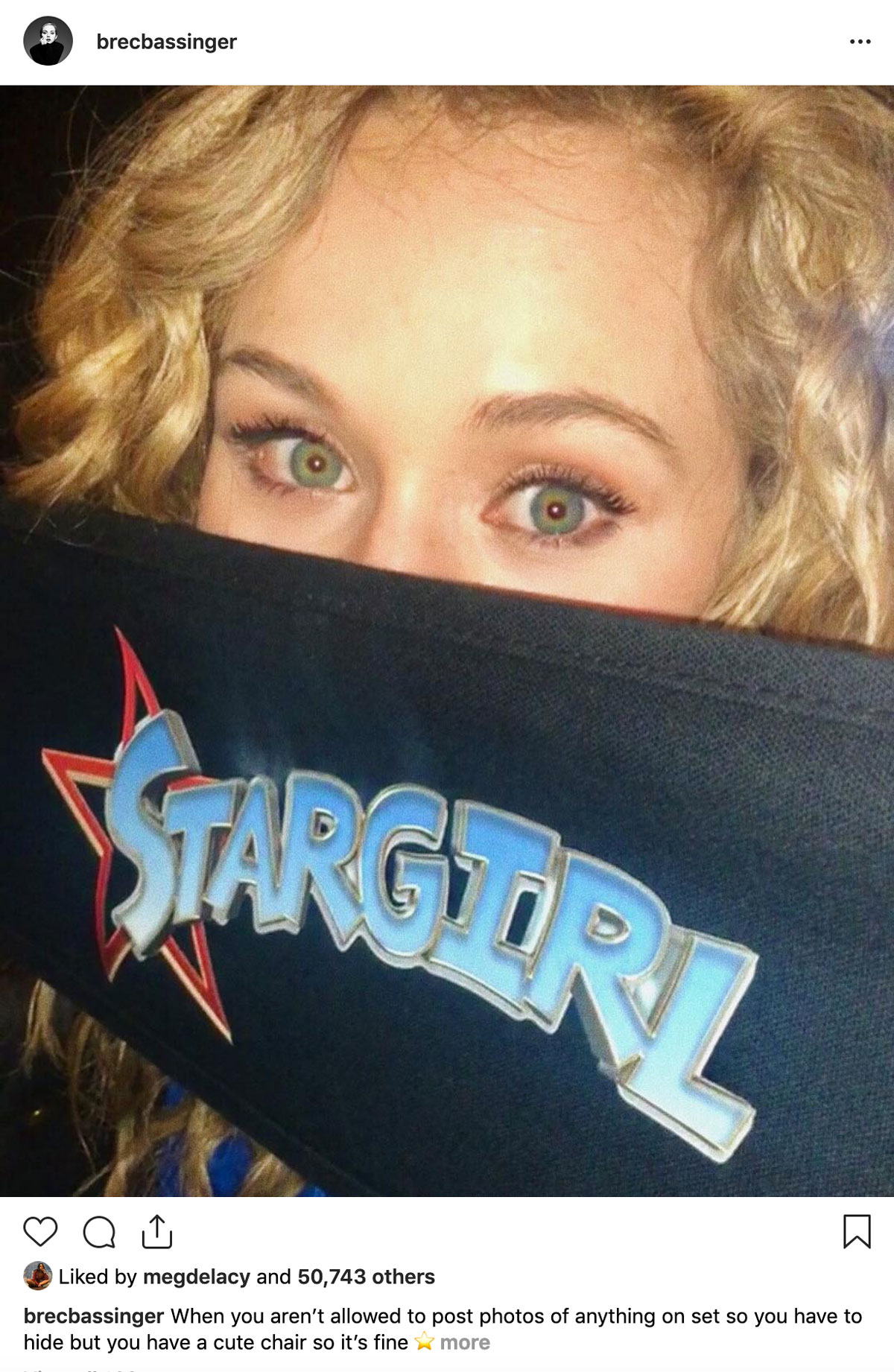 For now, it is still early and we are scouring all the corners we can to find more information on Stargirl for you, but we are also buying in! The locked down nature of this show is building a lot of excitement and hype! It's potential looks to be bigger than even some of the DC Movies in production and being apart of the newly named "Titan-verse" the possibility for crossovers are there as well.
Let us know what you think of the show so far, what we know, and what your wishes are in the comments below and in our forum!