7/19/2019 2:16 pm

Greetings Stargirl fans from San Diego Comic Con! We are boots on the ground this weekend checking out all things DC Universe related. We had the unique pleasure of speaking with the composer for the upcoming DCU show! There isn't too much that can be said as Stargirl is currently in production but the star composer, Pinar Toprak, whose credits include Syfy's Krypton and Marvel's Captain Marvel, did get to talk about how she is approaching her work on Stargirl and the differences in scoring a superhero genre show! Check out the interview below:
Let us know what you think in the comments below and in the forum!
7/11/2019 11:19 am

Sometimes we get treated to just beautiful gems from the internet! If you are following Neil Jackson on Instagram then you've seen some of the very odd but purposeful makeup that he has to go through for his character on Stargirl. The makeup looks like black dots that are put on his face where each of his muscles create an expression. What easily comes to mind is how Mark Ruffalo's Hulk looks like Mark, but has the added size and green skin to make him the Hulk! Well today, during a break in filming, the actor share a hilarious video of him in the makeup while the face tracking camera was on him. Check it out below:
Of course, an added bonus to this post was that it confirms that his character has the need for a CGI treatment which falls inline with our analysis that he is playing Icicle. As we said before, however, nothing is official until DC Universe confirms!
Let us know what you think in the comments below and in the forum!
7/10/2019 10:42 am

Yvette Monreal is playing an "Undisclosed DC Comics Character". This is actually true for many of the younger cast members on the show. We believe it is because there might be a plot elements to discovering who the characters really are in the show. That said, some recent activity combined with some old spoilers and a little comic book knowledge leads us to believe who Yvette Monreal's character is. First the new info. Twitter user Thomas Polito shared a photo of some suit designs for DC Universe live action characters. Many focused on Titans but a sliver of the image showed a female Wildcat costume!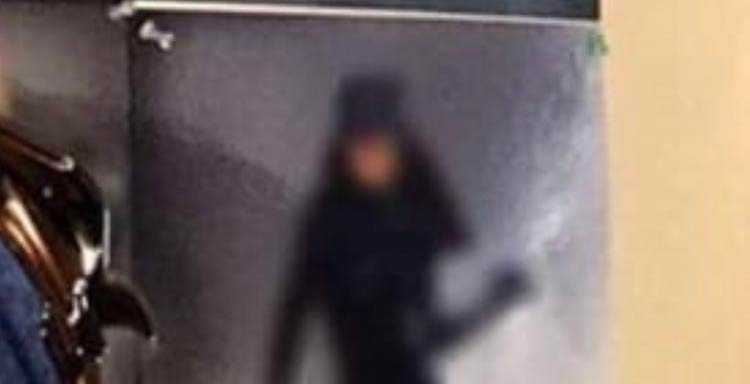 Seriously just a sliver. But the resemblance is there. Next, we know through test dialogue, Courtney will be encouraging a character Yolanda Montez to try on a superhero costume with claws (that also smells like a dirty gym). From the comics Yolanda Montez was a version of Wildcat. The original Wildcat, Ted Grant, was good friends with Maria Montez (a character we know to have been cast on the show). They are such good friends in fact that Ted was named Yolanda's god-father. In the comics, Ted is crippled saving a child and Yolanda (born with super powers) takes up his mantle as Wildcat to honor him.
With the image of a possible female Wildcat costume, a character named Yolanda from test dialogue and Maria Montez already being cast, we believe we will get to see a female Wildcat on Stargirl!
WARNING: Take all of this with a grain of salt. At this point all of this is just speculation. We reached out to DC Universe but they declined to comment. So until DC Universe says it true, we'll keep pondering who these "Undisclosed DC Comics Characters" are.
Let us know what you think in the comments below and in the forum!
7/9/2019 10:25 am

After a wonderful Fourth of July break, the cast and crew are returning to Atlanta to resume production on Stargirl! With Lea Thompson wrapping her directoral debut (on the show) on episode 7 back on July 22nd, the show is likely putting finishing touches on episode 108. Table reads for episode 109 are beginning today! Also coming with this news is the writer and director for episode 109. The episode was written by Colleen McGuinness and will be directed by Tamra Davis. Davis has directed some big movies like Britney Spears' Ccrossroads and Adam Sandler's Billy Madison. More recently she's directed four episodes of Star and five episodes of Alone Together.
Again, this makes us very excited for the show. Seeing a diverse group of directors come through the show as well as a balance between male and female directors adds the diversity that really makes a show shine! Let us know what you think in the comments below and in the forum!
7/4/2019 2:41 pm

Happy Fourth of July everyone! Such a fitting holiday for our Stargirl! While the cast and crew take the day to celebrate the birth of our nation, we thought it would be worth while doing a quick level set of who is playing who on the show! As we've mentioned before, we believe that many of the characters on this show remain unnamed because their development will be a key plot device in the show. We are learning how this new generation of heroes and villains become who they are through the influence of their parents, their own choices, and the choices of those around them. That said, here are who we think is playing who.
Characters Known For Sure:
Courtney's Family
Brec Bassinger: Stargirl/Courtney Whitmore
Luke Wilson: S.T.R.I.P.E./Pat Dugan
Amy Smart: Barbara Whitmore
Trae Romano: Mike Dugan
---
Previous or Active JSA Members
Joel McHale: Starman
Lou Ferrigno Jr.: Hourman/Rex Tyler
Brian Stapf: Wildcat/Ted Grant
Henry Thomas: Charles McNider/Dr. Mid-Nite
---
Previous or Active Injustice Society Members
Joy Osmanski: Paula Brooks/Tigress
Neil Hopkins: Lawrence Crock/Sportsmaster
Nelson Lee: Dragon King
---
Blue Valley Citizens
Meg DeLacy: Cindy Burman/Shiv
---
Characters (not confirmed by DC Universe):
Neil Jackson: Jordan Mahkent/Icicle Sr.
Hunter Sansone: Cameron Mahkent/Icicle Jr.
Jim France:

Sofus Mahkent

Lesa Wilson: Bobbie Burman/Shiv's (step) Mom
Wilmer Calderon: Juan Montez (Yolanda's Father)
Kikey Castillo: Maria Montez (Yolanda's Mother)
Christian Adam: Joshua Hamman (Possible Love Interest for Courtney)
Kristin Brock: Wendi Tyler (Hourman's Wife)
---
Characters We Are Guessing On:
Yvette Monreal: Yolanda Montez/Wildcat 2
Skyler Knight: Maxine Hunkel/Cyclone
Cameron Gellman: Rick Tyler/New Hourman
Jake Austin Walker: Henry King Jr./Brainwave Jr.
Stella Smith: Artemis Crock
Christopher James Baker: Alan Scott/Green Lantern or Henry King/Brainwave Sr.
Anjelika Washington: Jennifer Pierce/Lightning
Only the characters in the "Known for Sure" section have been confirmed by DC Universe and thus you can bank on them 100% accurate. "Characters (not confirmed by DC Universe)" are pretty safe bets in our minds but, until DC Universe says yes, you can't be 100% sure. Finally, the "Characters We Are Guessing On" is a section where we have done some research and believe these characters could easily align with their actors, but we also have varying degrees of certainty to them. Don't bank on these choices but use them as a guide to what could be.
Let us know what you think of this huge character breakdown in the comments below and in the forum!