3/29/2019 7:14 pm

Wonder Con is heating up this weekend and The DC Universe came bringing some heavy hitting content! Stargirl has been filming for a while now but the content from filming has been hard to find. The show is pretty well locked down in Atlanta. That said, DC Universe was excited to share our first look at Brec Bassinger wearing the Stargirl uniform! The suit stays pretty comic book accurate and features her epic cosmic staff! In the background of the image you can see something that looks like a robot suit. Could this be S.T.R.I.P.E.? In addition to the release, Deadline.com is now reporting that the show's debut is set for early 2020 which is pushed back from the original launch date of August. Check out the image for yourself below: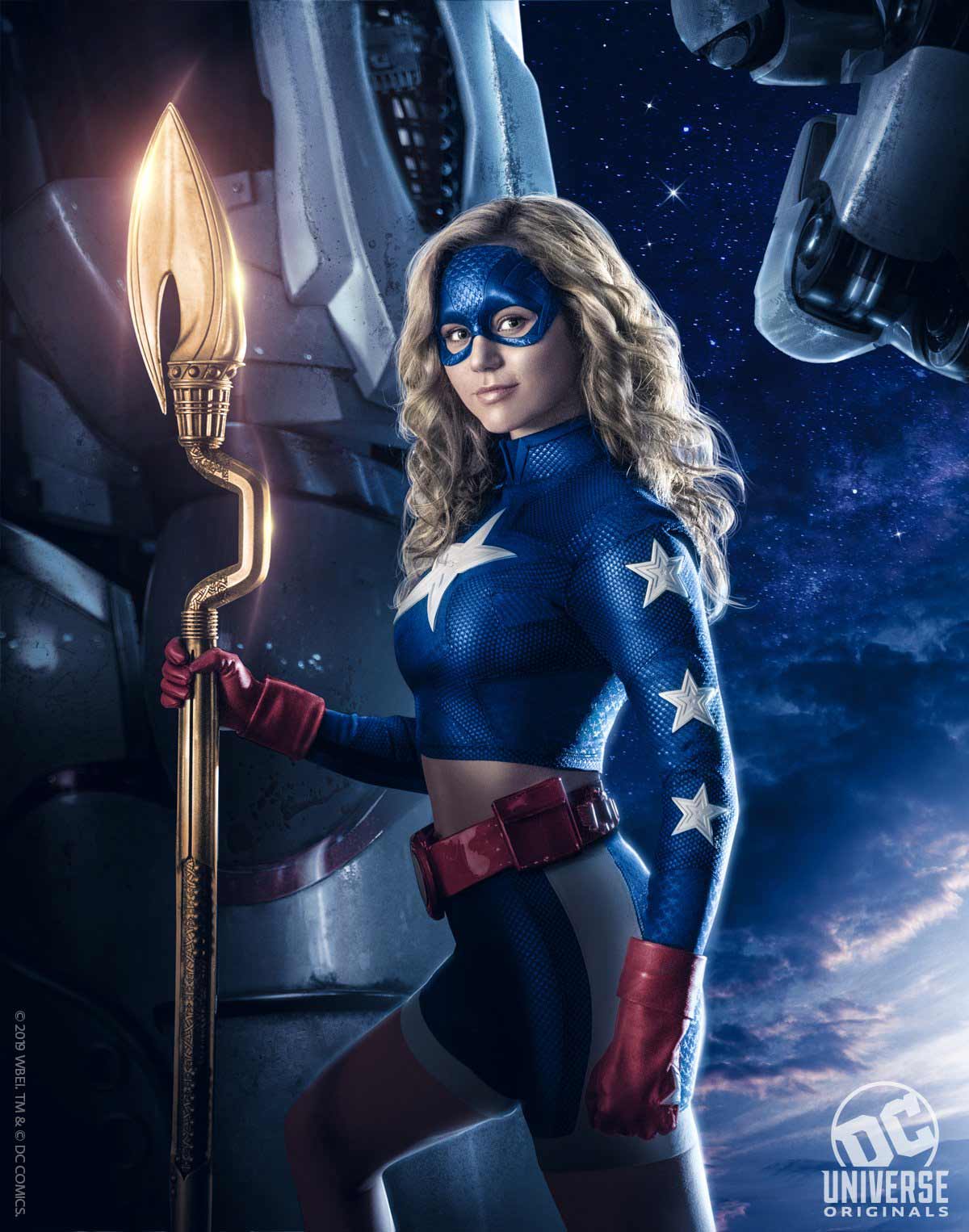 Let us know what you think of the suit in the comments below and in the forum!
3/6/2019 8:49 am

With arguably the biggest A-list cast in any DC TV related show all successfully in Atlanta, production on DC Universe's Stargirl is finally underway! Disney is creating a movie of the same name (Stargirl) that follows a girl who is given powers which has led to a lot of misinformation about DC's show and the movie. To clear up some of the confusion, DC's Stargirl is filming in Atlanta not Dallas. Adding to some of the confusion, (as well as excitement) is the mystery behind many of the characters on the show being called "unnamed DC Comics characters". Characters that we know for sure include; Hourman, Starman, Stripes, Stargirl, Wildcat, Dr. Midnite, Tigress, Sportsmaster, Dragon King, Dragon King's daugther, Courtney Whitmore's step brother, mother, and Pat Dugan.
The Geoff John's led show has begun filming and some of the stars have taken to social media to share their excitement! Series lead, Brec Bassinger shared this photo on instagram of herself, Anjelika Washington and Yvette Monreal: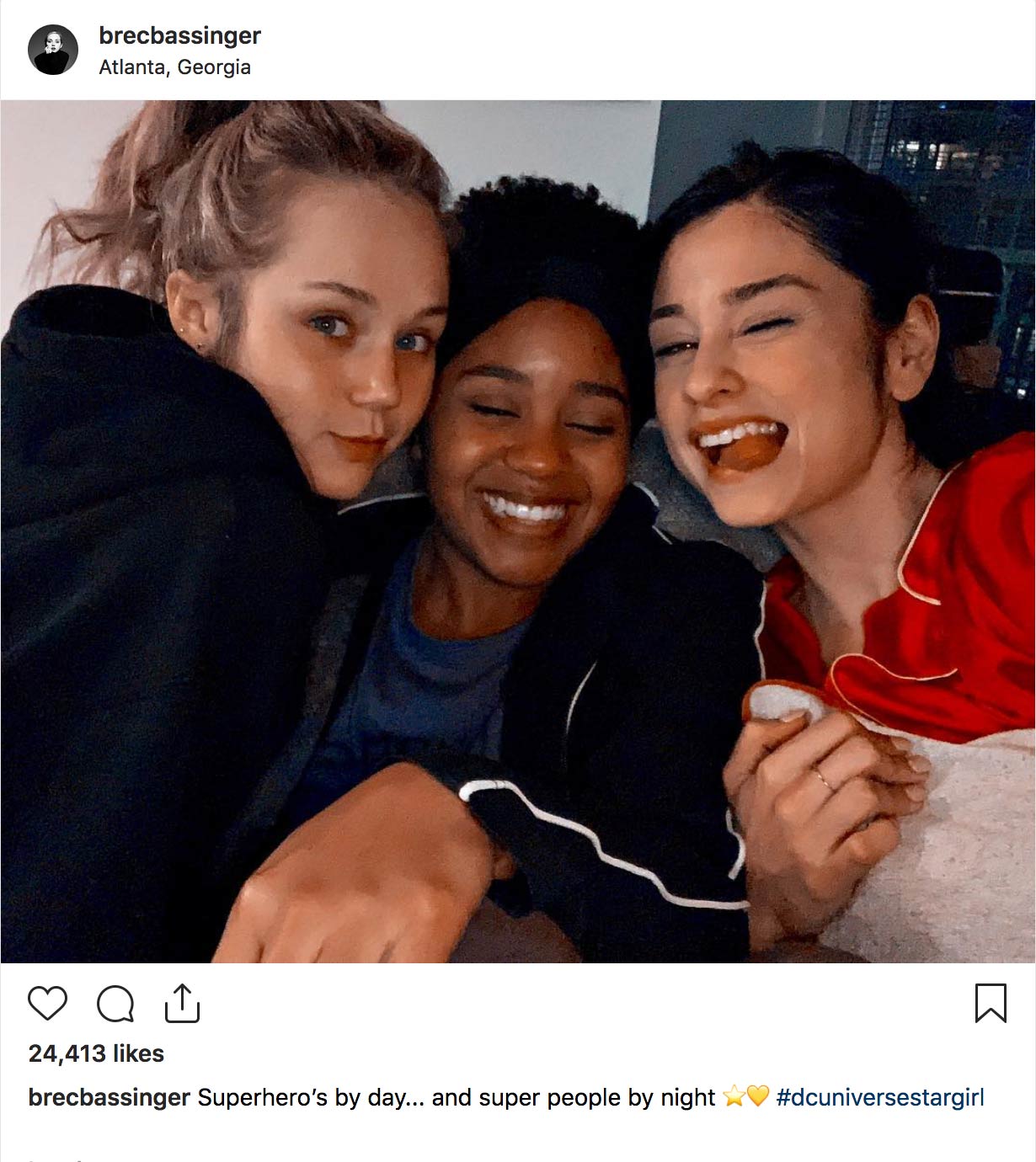 Additionally it looks like the young cast all got together to enjoy each other's company and an impromptu jam session broke out: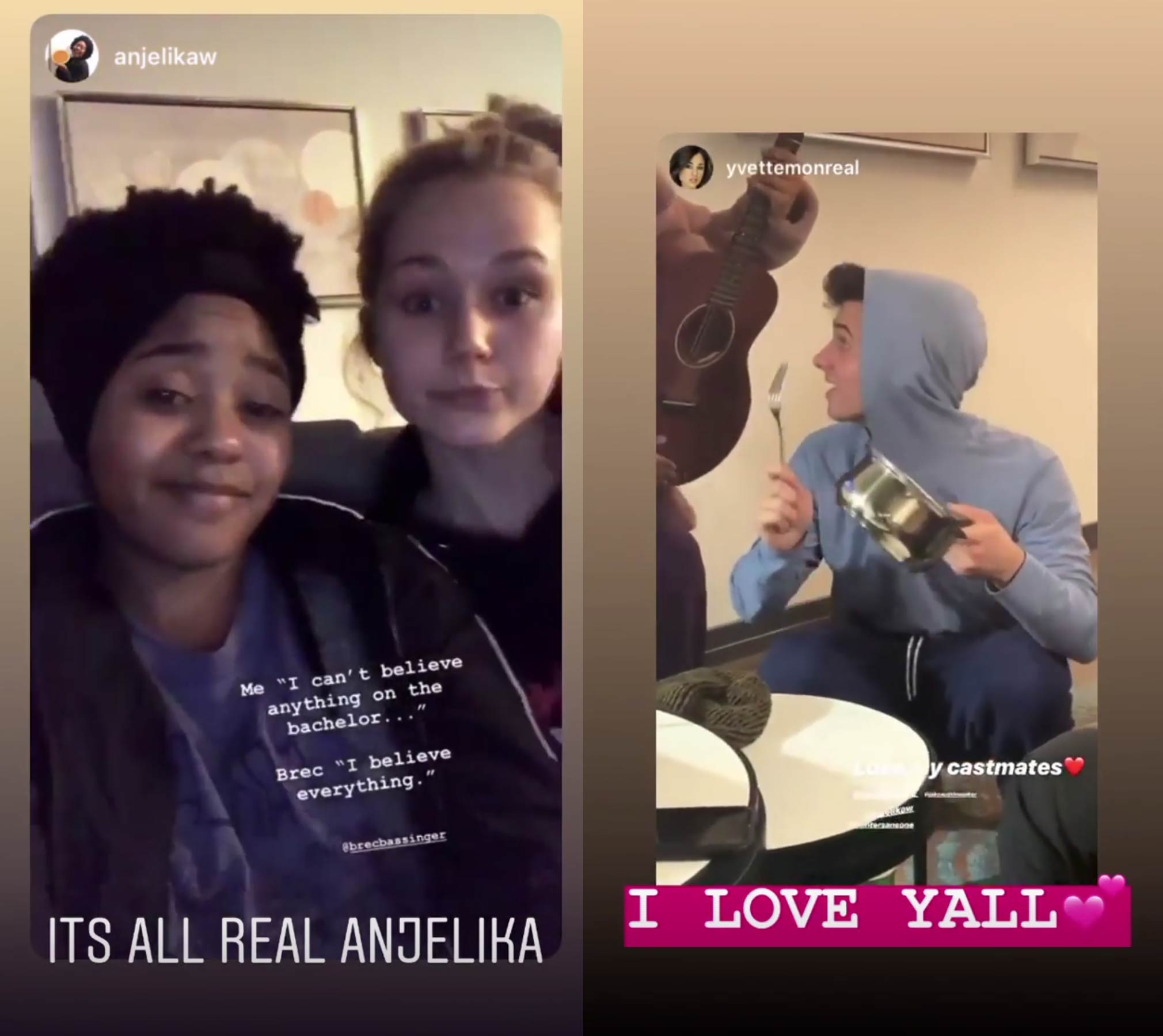 But it's not just the students of Blue Valley High celebrating the launch of production, actor Joy Osmanski (who plays Tigress) took to Twitter to share in the exciting day: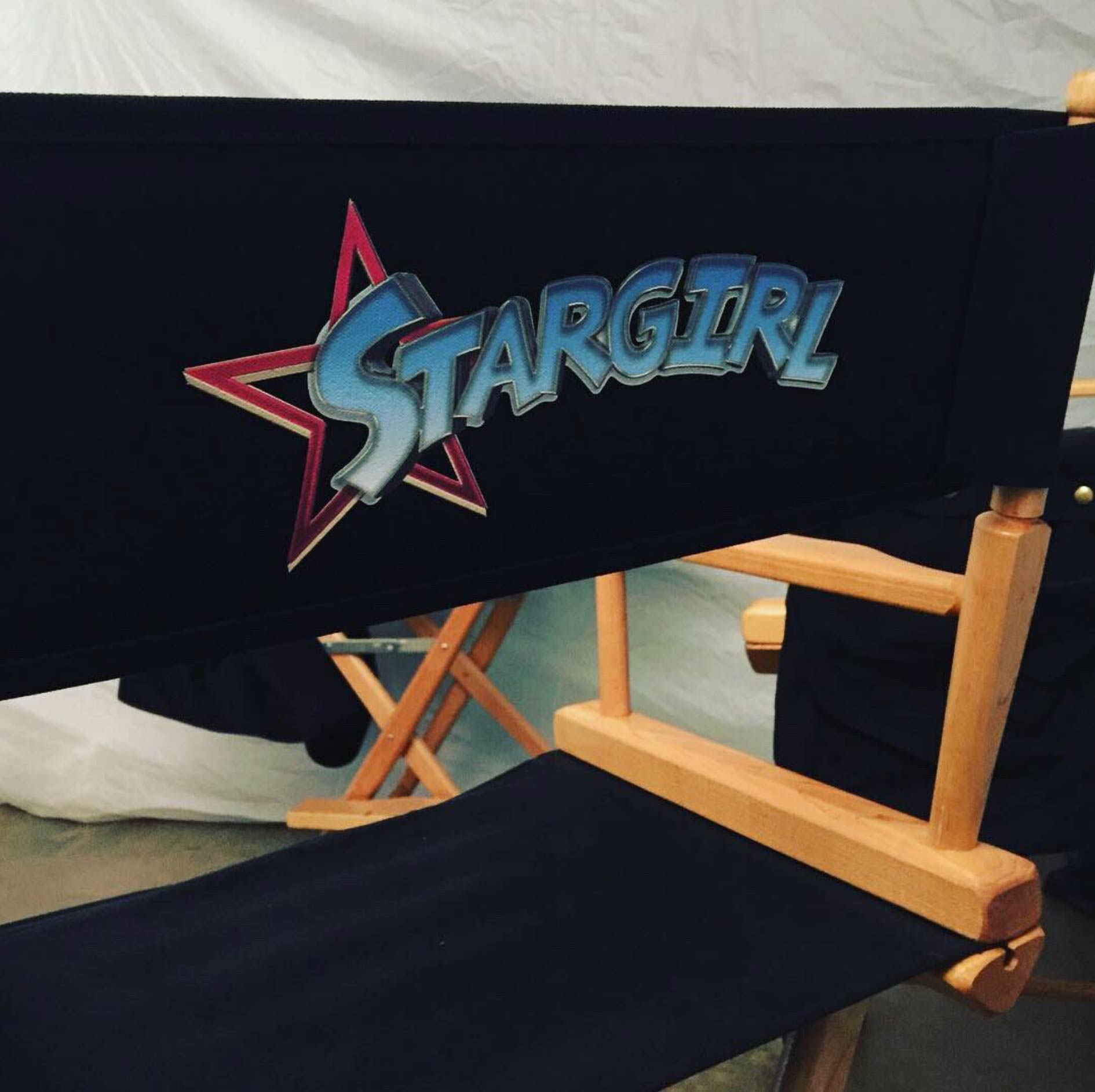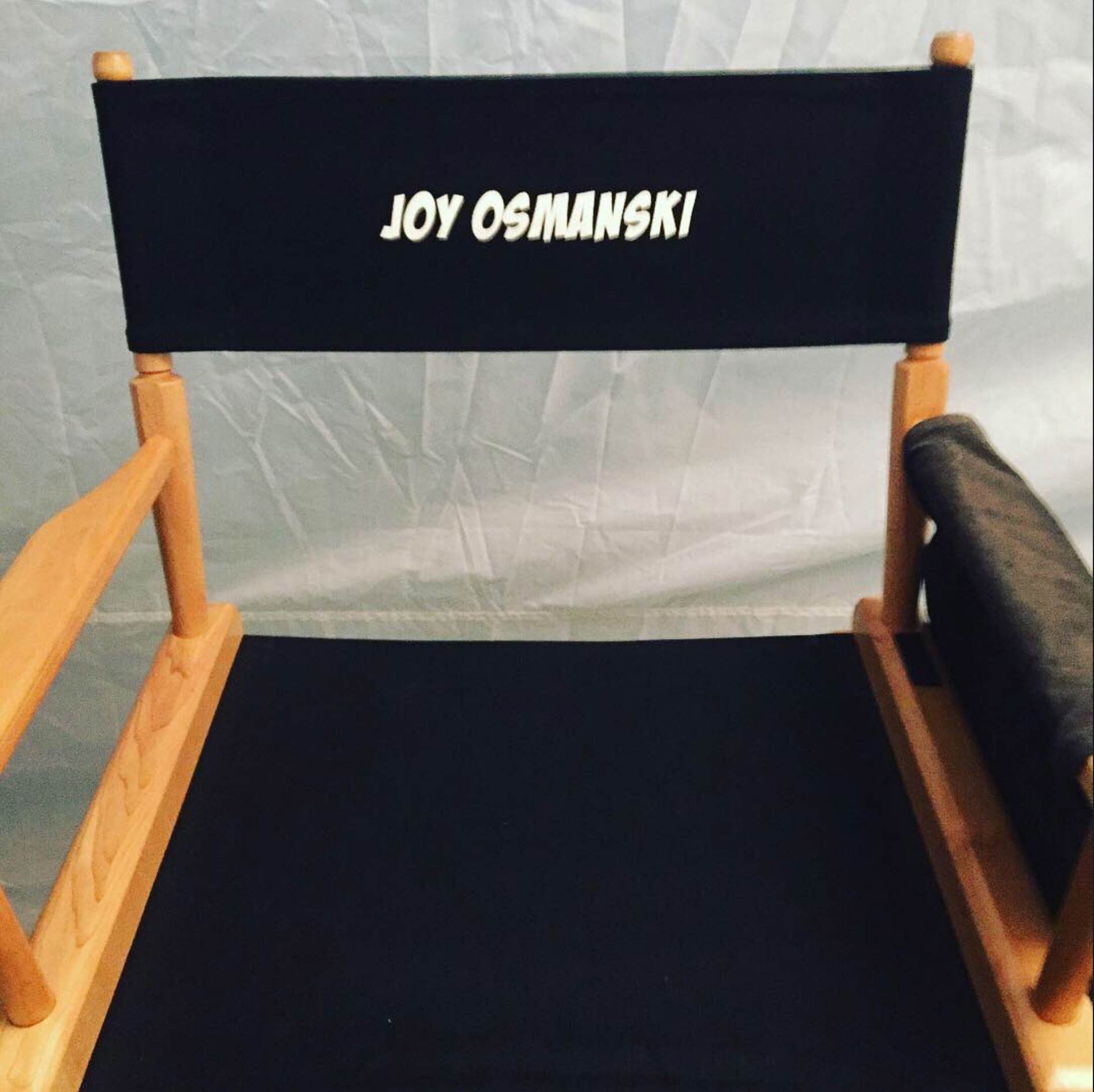 Now that the show is in production, it's only a matter of time until we get to see the heroes in their costumes! We can't wait for this show! Let us know your thoughts in the comments below and in the forum!
2/22/2019 10:00 am

Yesterday, we reported that the production start date has been pushed back a month to March 12th. Our initial thinking about why was casting and if today is any indication, we could be right! Four more actors have signed onto the show in what seems like the final members of the main cast. Production might have been pushed back because all of these amazing talents need to relocate to Atlanta for awhile to begin shooting the show. You might have seen some instagram posts from Brec Bassinger getting ready to move, *hint hint! But enough on production, lets talk about who all is joining the show!
First, another big name has joined the show. Amy Smart from The Butterfly Effect, Just Friends, Rat Race and countless others has joined the show as Barbara Whitmore, Courtney's mother! She is described:
Now that her teenage daughter Courtney (Brec Bassinger) is older, Barbara is jumping back into the workforce and striving to be the best mother and provider she can be to her daughter, her new husband (Luke Wilson) and her new stepson.
Speaking of new step son, that role has gone to Trae Romano from Robbie. He is described as:
Pat's (Luke Wilson) overly-charming teenage son and Courtney's (Brec Bassinger) new stepbrother.
Now on to the mystery casting. Stargirl has been holding many of their characters close to the vest. These next two are no different as they are joining the show in undisclosed DC Comics characters. First is Neil Jackson from Westworld. He is currently filming the prequel to The Kingsman. Will he be a villain or a hero? Your guess is as good as ours! Second, we have Hunter Sansone. Hunter has worked on the indie film Drama Drama and can be seen next on the upcoming thriller, Unfollow.
Who could these characters be and just what is Geoff Johns building? It looks to be something very special! Let us know what you think in the comments below and in our forum!
2/21/2019 6:35 pm

Stargirl is heating up and the breakthrough series is making more and more waves. First, we want to let everyone know that the start date for production has been moved back to March 12, still being produced in Atlanta. One of the reasons why the show's production schedule could have been pushed back a month is the casting department. There is something very special going on with Stargirl and many of the casting announcements are precluding the actors' roles. One new example, according to deadline.com, is Cameron Gellman, who joined the cast as yet another undefined DC Comics role. These mystery cast fillings are really letting the fan's imaginations run wild!
Let us know who you think Cameron Gellman is going to play in the comments below and in our forum!
2/4/2019 9:00 am

Today we have some exciting news for all you Stargirl fans! First and foremost, production on the show has officially begun today! The ensemble cast is almost complete! Helping to round out that cast are two new actors joining the show! The first is actor Meg DeLacy, who recently appeared as Grace Mullen in Freeform's The Fosters. DeLacy will be playing the most popular girl in school, Cindy Burman who is actually the daughter of the Dragon King (played by Nelson Lee). She is described as:
Blue Valley High's most popular student… and its most feared. Secretly the daughter of Dragon King (played by Nelson Lee), a longtime enemy of the Justice Society of America, Cindy is determined to follow in her father's footsteps.
Additionally joining the show is actor Austin Walker who is taking an undisclosed DC Comics character role. Austin Walker is an American actor from Mississippi best known for his work as Jared Talbot on the Peabody Award winning series Rectify. Recently Jake has appeared on Fear of the Walking Dead, Lethal Weapon and on the Facebook Watch series Five Points.
Greg Berlanti, Geoff Johns, Sarah Schechter and Melissa Carter are executive producers of Stargirl, which is based on characters from DC which were created by Geoff Johns. The series is produced by Berlanti Productions and Mad Ghost Productions in association with Warner Bros. Television. Johns is writing the first episode and will serve as showrunner.
Just as a reminder, here is the series logline:
STARGIRL follows high school sophomore Courtney Whitmore as she inspires an unlikely group of young heroes to stop the villains of the past. This new drama reimagines Stargirl and the very first superhero team, the Justice Society of America, in an unpredictable series. The project focuses on the character that started executive producer Geoff Johns' career as a comic book writer when he created her in 1999, lovingly inspired by his late sister, who was killed in a 1996 plane explosion.
Let us know what you think of the new casting announcements in the comments below and in our forum!