5/31/2019 2:58 pm

Back to the Future fans will always remember Lea Thompson as George McFly's true love, Lorraine Baines. Of course if you are a 90's sitcom fan then you will certainly know Lea from her headline show, Caroline in the City! But what many may not know is that Lea Thompson has a very successful career as a director as well! While still acting, most recently in the 2018 film Little Women, Lea still finds time to get behind the camera too. She has directed several episodes of Switched at Birth and The Goldbergs among others. Stargirl fans will be delighted to know that this wonderful talent is bringing her skills to the show to direct episode seven of season 1!
Getting a diverse group of directors really gives tv shows the flare and differentiation that they need to stay fresh. We also believe that a balance between men and women directors can also boost a show's appeal. Bringing in Lea to direct on a show centered around a female teen superhero just seems like the perfect move! We can't wait to see what she'll bring to the show!
Let us know what you think in the comments below and in the forum!
5/25/2019 1:48 pm

We usually don't comment on the personal lives of the actors on the shows we cover but because Stargirl is still very much in its infancy, any opportunity to see more of the costume is worth while in our minds. That said, it's series star and lead, Brec Bassinger's birthday today, (now 20 years old) she started her day off on set! There have been a couple of birthday's for the cast this month, Anjelika Washington also celebrated her birthday! Brec was on set and in costume when she was surprised with a special birthday cake. She shared the event on her instagram which you can see below: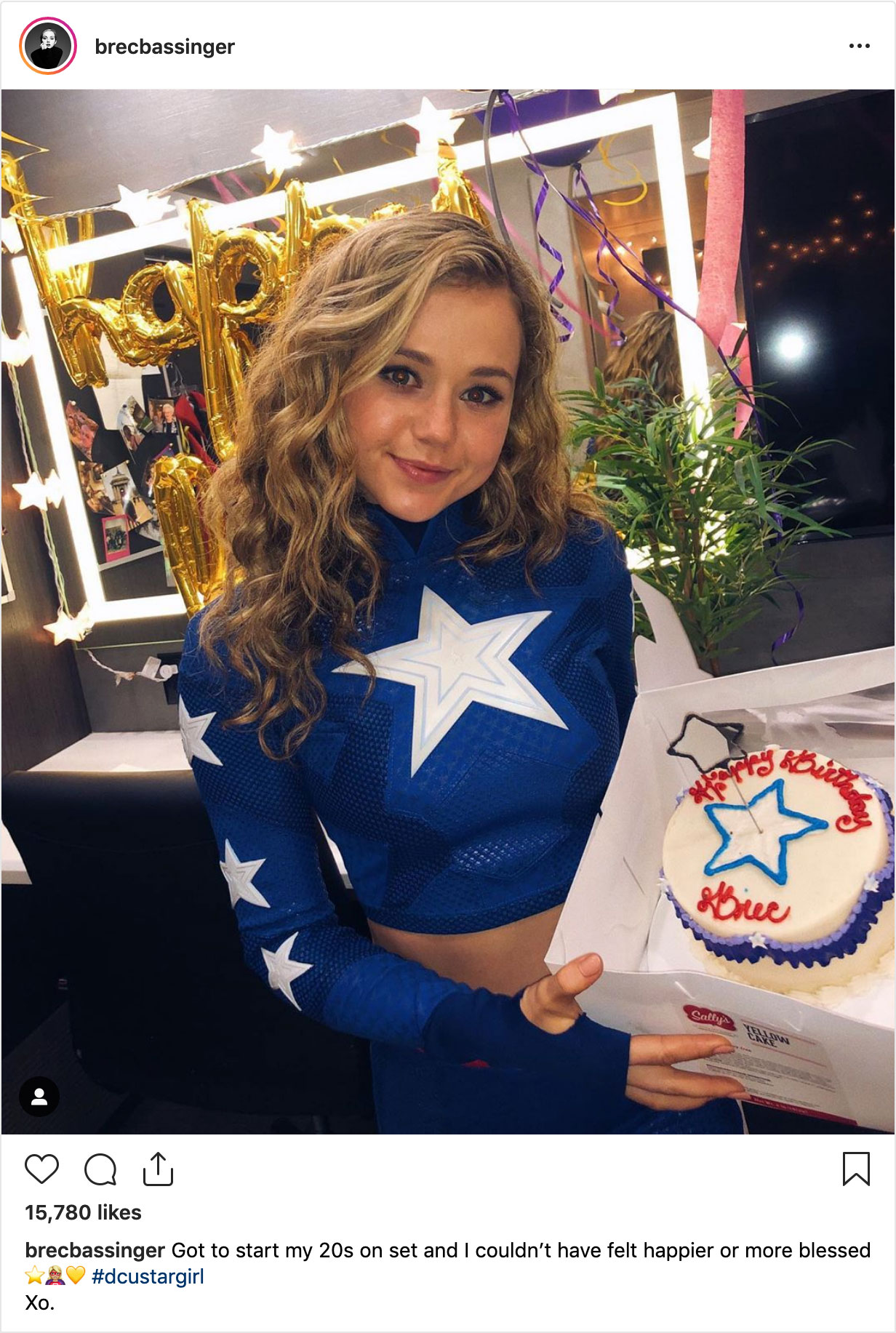 The photo really shows off the details and the texture the suit has! There are hidden and repeating star patterns all throughout! We really think the designer nailed the suit which is so pivotal to the show!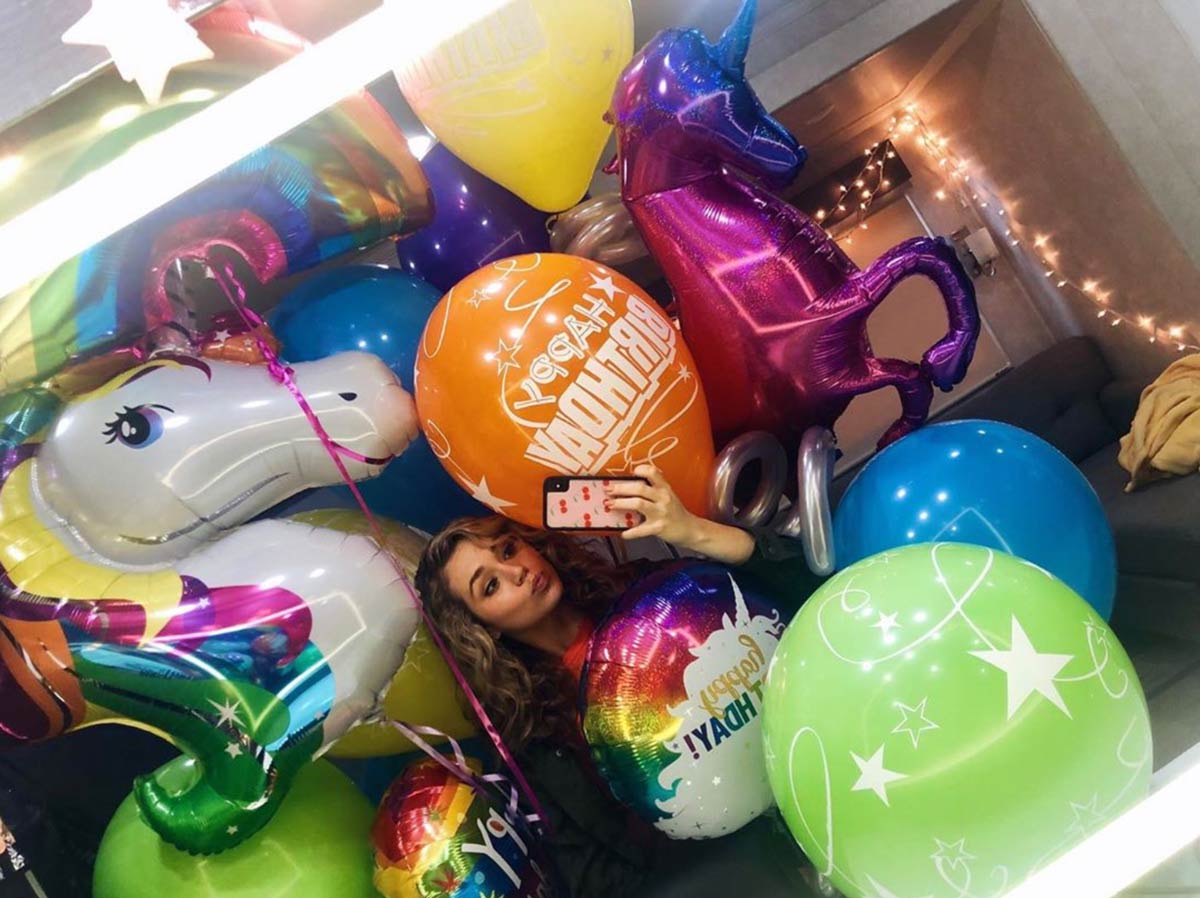 Happy Birthday to Brec! Let us know what you think of the details of the costume in the comments below and in the forum!
5/24/2019 10:45 am

First looks are always exciting! Seeing a character in their costume for the first time brings awe and excitement for everyone! That said, there is a "character" that informs the look and feel of the show more than any other and its usually overlooked, it's the set! Just as Smallville had Vancouver BC, Gotham had New York and Supergirl (season 1) had Los Angeles, Stargirl has Dallas ... Georgia! The town of Dallas is a Northwestern suburb of Atlanta and as of 2010 had a population of only 12,629. That is quite the difference from the big cities we mentioned earlier. Tuesday and Wednesday of this week, the show headed to Dallas to shoot a big Halloween sequence! This is for episode five of the first season. Before filming began, we were able to obtain these amazing images of "Blue Valley, Nebraska"! Check them out below and get your first glimpse into the world of Stargirl!
Let us know what you think of the photos in the comments below and in the forum!
5/16/2019 9:30 am

It sounds like it's been a few back-to-back night shoots for the cast and crew of DC Universe's Stargirl! Filming is currently episode three and there must be some big night shoot action that is keeping this cast and crew working the late late hours of the day! Brec Bassinger, our series lead and Stargirl herself, has posted a few times on her social media where she wraps filming for the day at 5am! YIKES! The newly crowned superhero had the perfect song to mark the occasion. Head over to her instagram to see which song she chose!
Additionally, a new photo of our title superhero has surfaced showing more of the costume. Specifically, you can now see the belt that Stargirl has. In the comics, the belt has always been a rather large accessory to the character. It looks like that will remain true in this live-action adaptation! Check out the image below: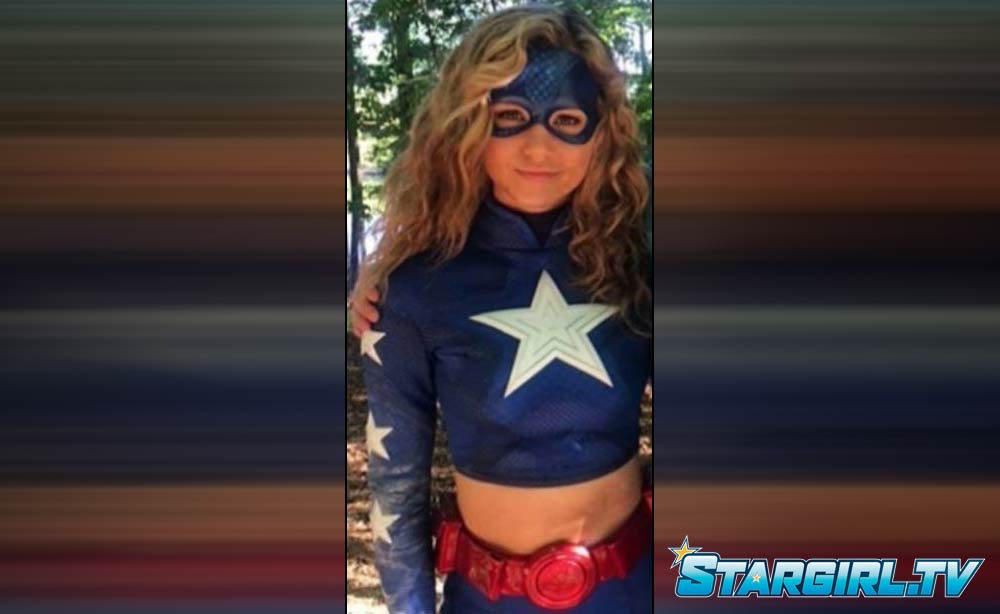 Let us know your thoughts in the comments below and in the forum!
5/12/2019 2:05 pm

There has been some speculation that after the thirteen episode order for Swamp Thing was cut to only ten, The DC Universe streaming service might be in trouble. This wasn't our take on it and to further set your hearts at ease, the Executive Producer of our very own Stargirl, Geoff Johns, confirmed on social media that Stargirl indeed has a thirteen episode order! Even more so, after what seemed like a rather extensive night shoot, the second episode's filming has concluded! With filming beginning in early March, this gives us an idea to how long it takes to film an episode!
Traditionally, Arrowverse shows have a six to eight day filming schedule. This means they have to get an episode "in the can" almost weekly. With twenty two episode orders, the speed needed makes filming that tight. Stargirl doesn't seem to be beholden to that burden. After completing the "world building" (creating reusable sets, identifying locations and uniting the cast) episodes seem to be completed around a week and a half to two weeks. This schedule is possible to change but since the launch date for Stargirl has been pushed to 2020, but there is plenty of breathing room.
Check out some of the images we tracked down of the cast on social media working through that tough long night shoot: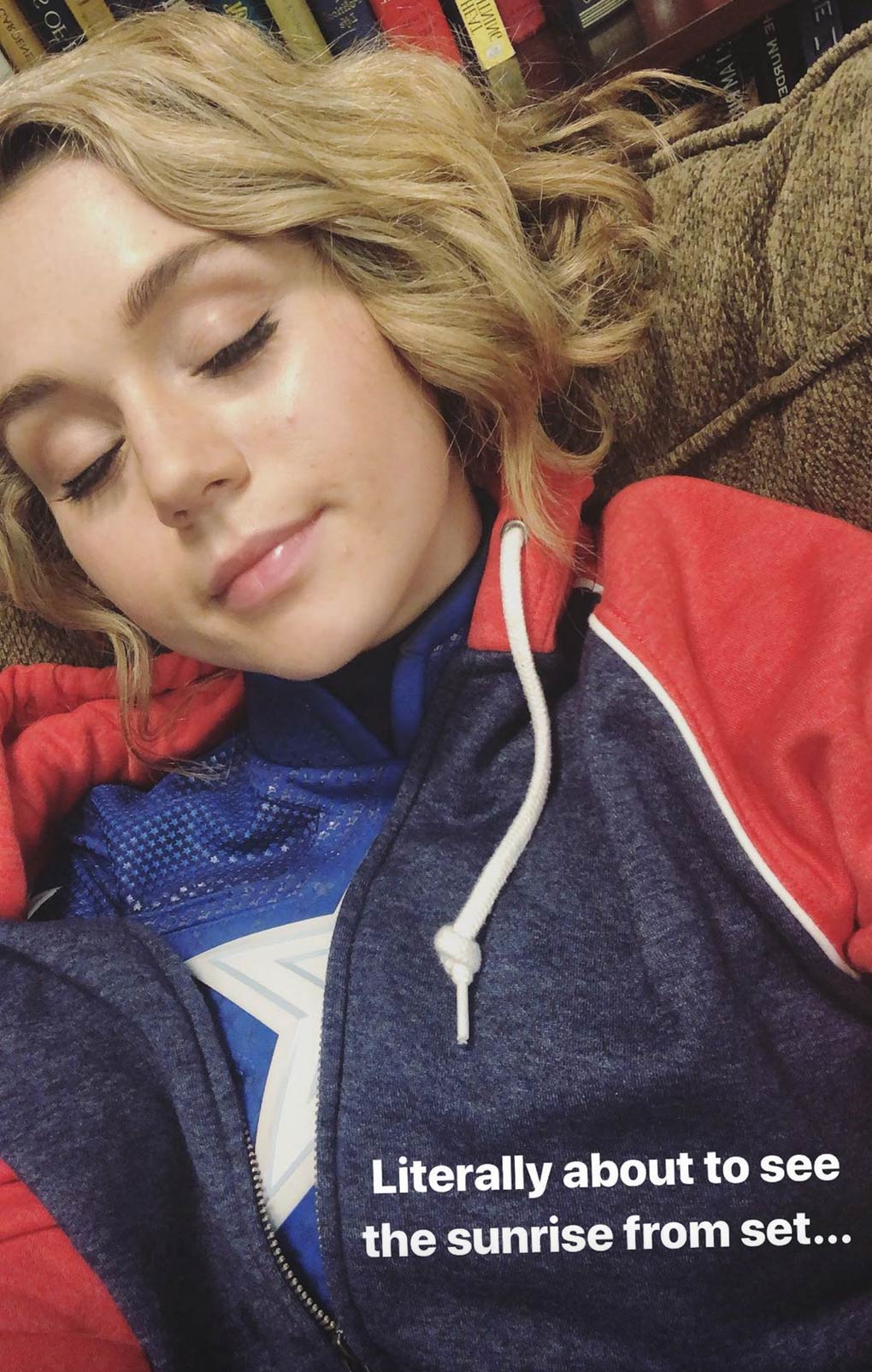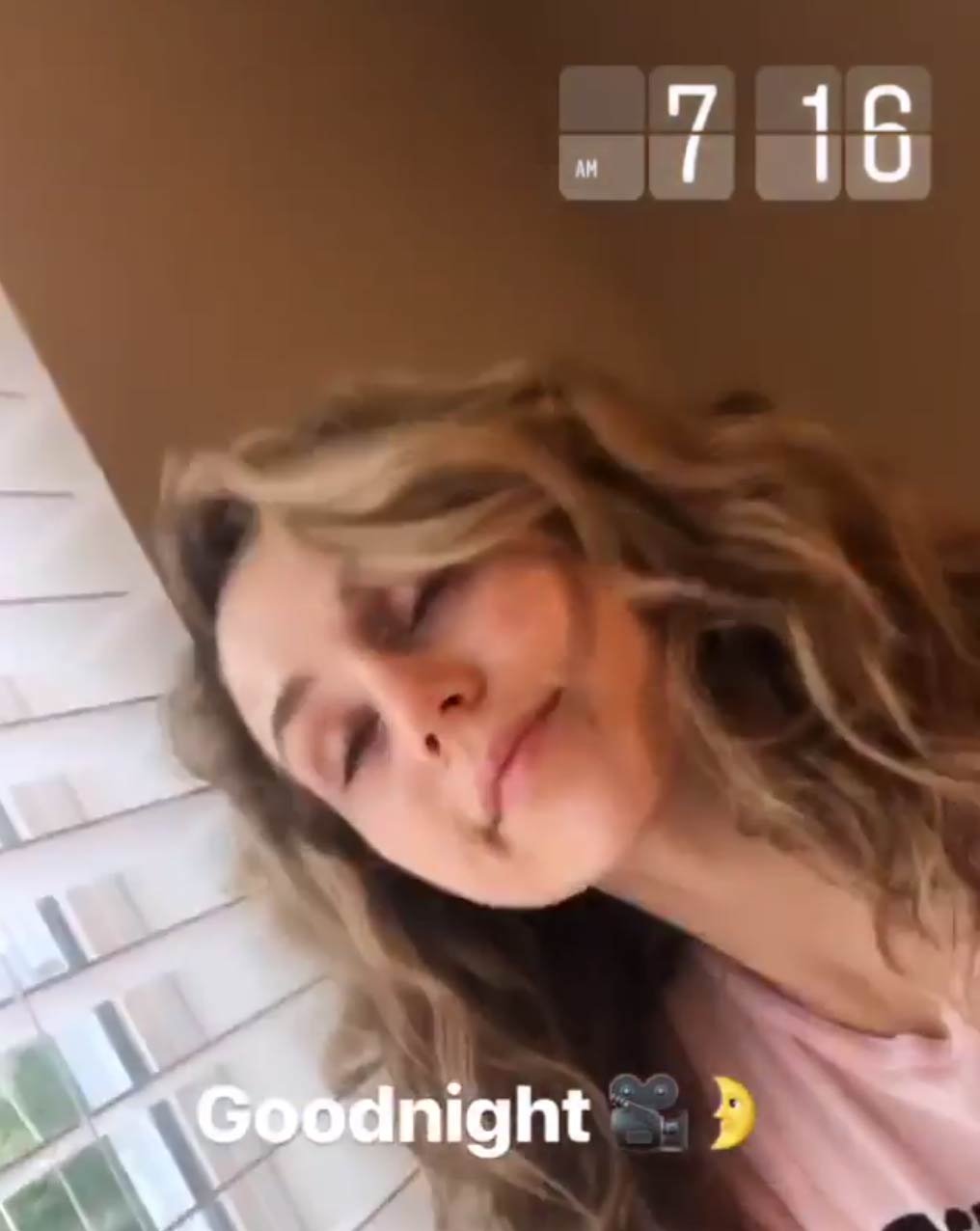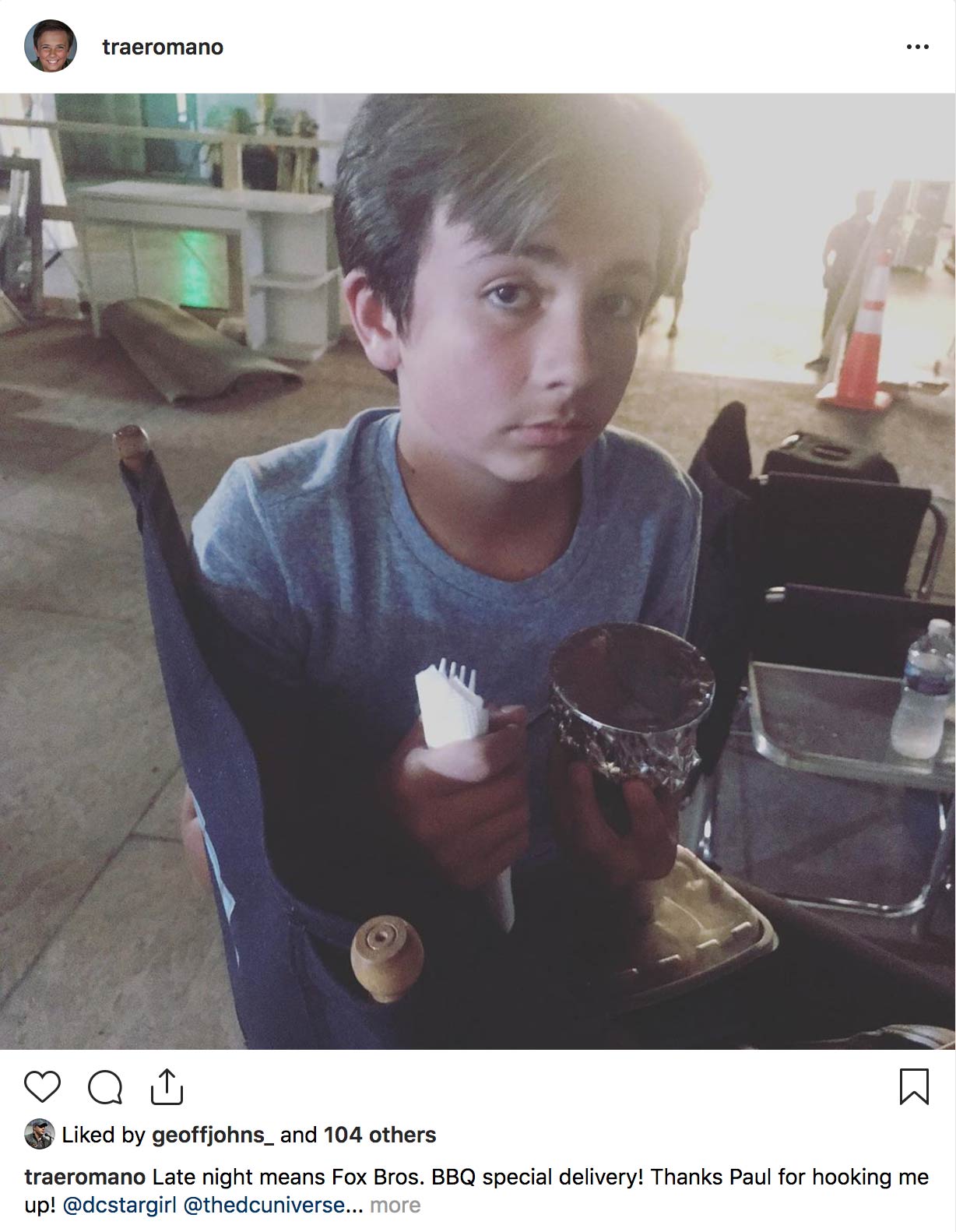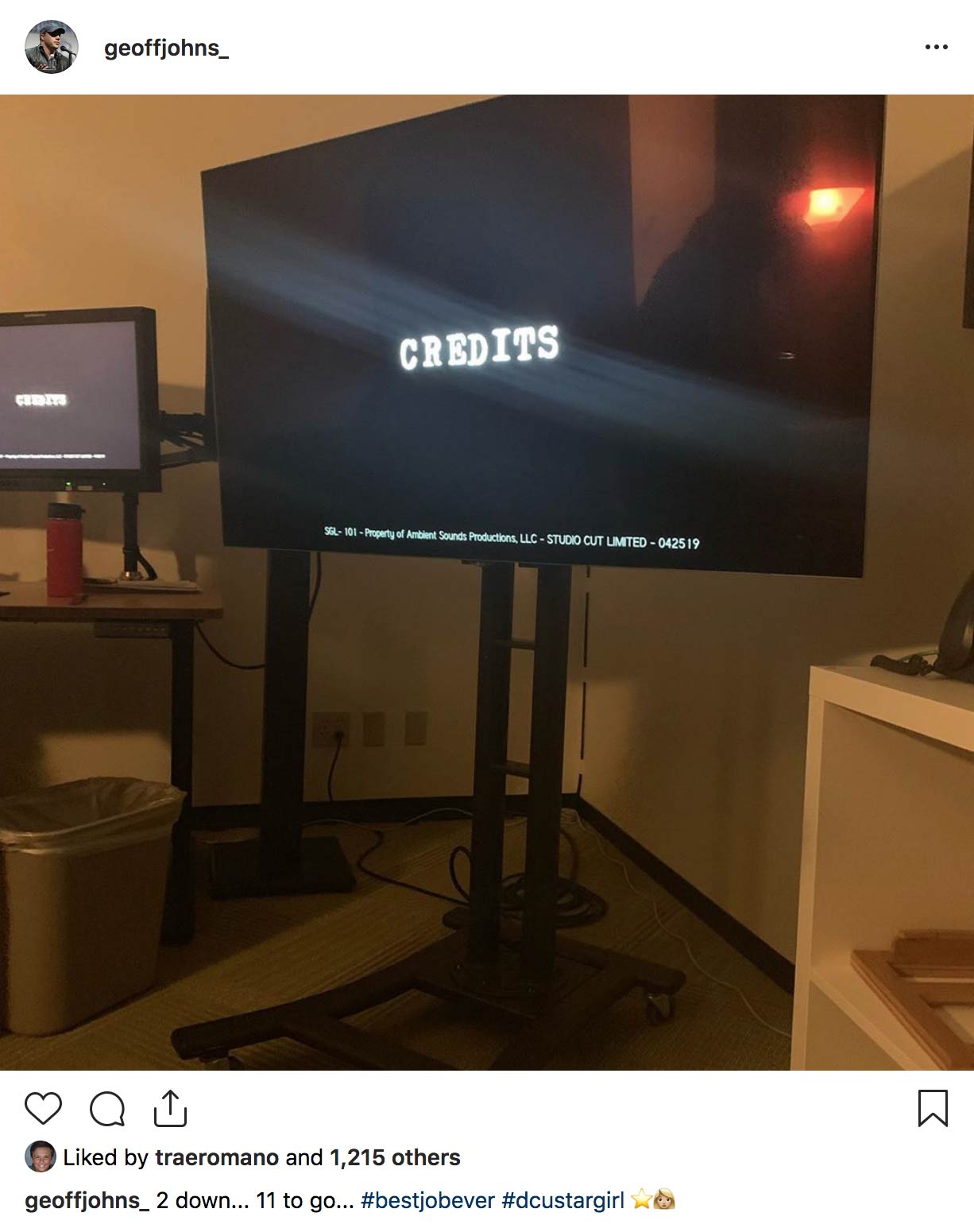 We can't wait to get our first look at the show! Let us know what you think of the images and the thirteen episode order in the comments below and in our forum!