6/23/2019 11:53 am

Another great milestone for Stargirl is complete! We reported at the end of May that Lea Thompson would be coming on board to direct an episode of Stargirl! Well yesterday, the director/actor, reported that she had finally wrapped her episode over several weeks of work! We know that this episode had a lot of night shoots that were pretty taxing on the cast but it also had one of the most epic fight scenes in the show so far! Brec Bassinger shared the aftermath of that battle scene on her Instagram which you can see below: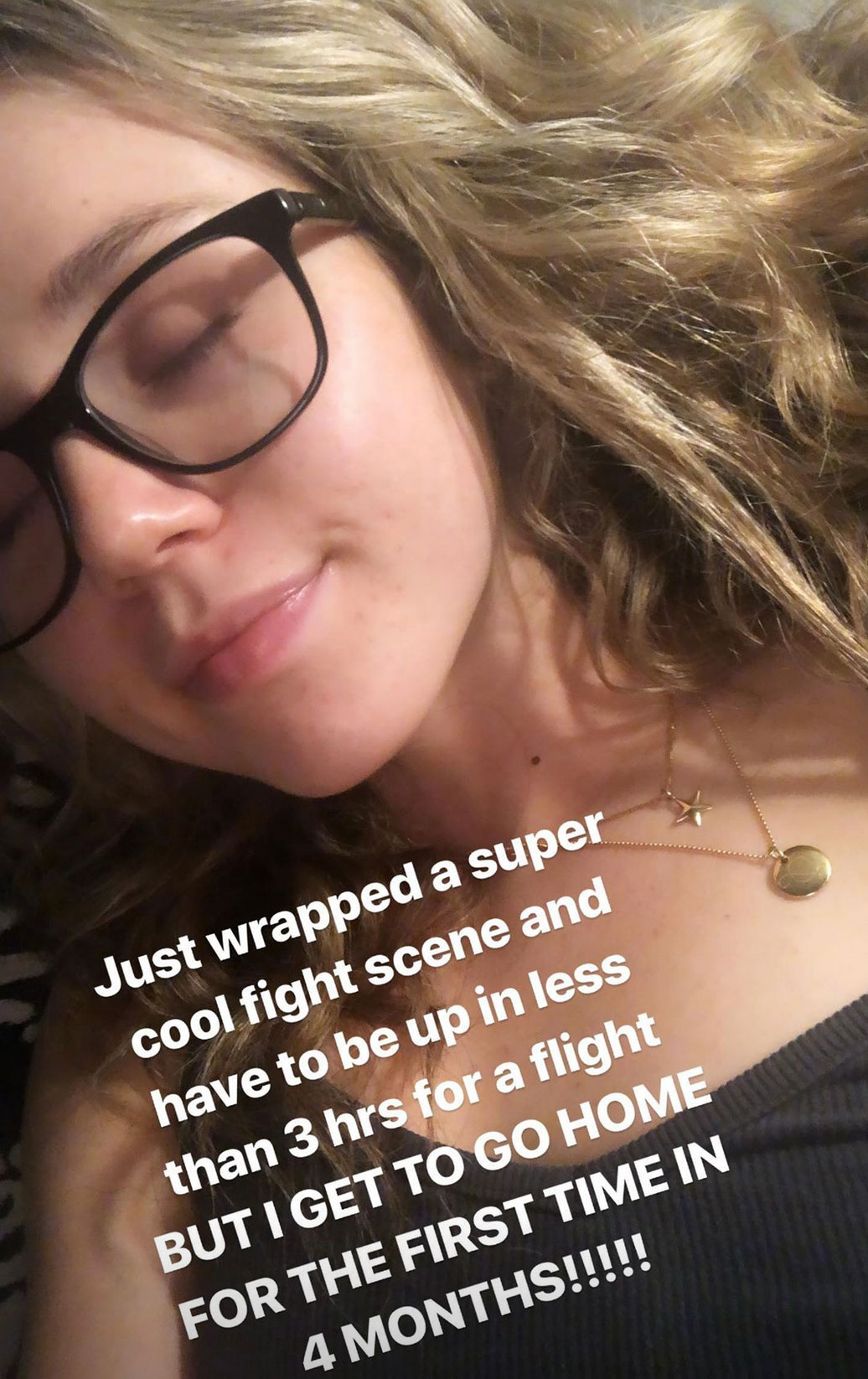 Lea Thompson was also excited and full of gratitude when she shared on her twitter her appreciation for the cast, crew and the opportunity to work on a DC Universe show. The director tweeted:
It's a wrap for me directing #stargirl THANK YOU! I had such a fantastic time with everyone. It's super epic and a huge opportunity for me [to work with] DC Comics. Luke Wilson, Brec Bassinger and Meg Delacy RULE!
Lea went on to share some behind the scenes photos of her episode and its wrap! Check those out below:
Let us know what you think of the behind the scenes images and the great messages from the cast and crew in the comments below or in our forum!
6/14/2019 10:14 am

There is a lot of speculation when it comes to who is playing who on this show. We believe that is because discovering who the characters end up becoming is part of the story. Obviously we know Brec Bassinger is Stargirl, but who is going to be Wildcat? Who becomes the new Dr Midnite or Hourman? We believe that is going to be a lot of fun when the show begins because, as the audience, we will get to see how the character discovers their persona along with them. One of those heroes, or possibly new villains, is Actor Stella Smith. DC Universe has confirmed for us that Stella is on the show as an "Undisclosed DC Character". We'll leave the speculation as to who she could be playing up to you!
Let us know who you think she'll play in the comments below and in our forum!
6/12/2019 10:39 am

The show continues to triumph along (no indications that there are any concerns from DC Universe and no connections to the Swamp Thing cancellation). A new batch of night shoots was ordered for what we believe is around episode seven or eight. This is certainly the mid-point for the show. With a thirteen episode order, Stargirl has filmed more that 50% of their first season run and with it, have found their ground and their characters (though many remain unannounced). The cast and crew took to social media to share the experience of the recent night shoots! We grabbed a few for you to see below: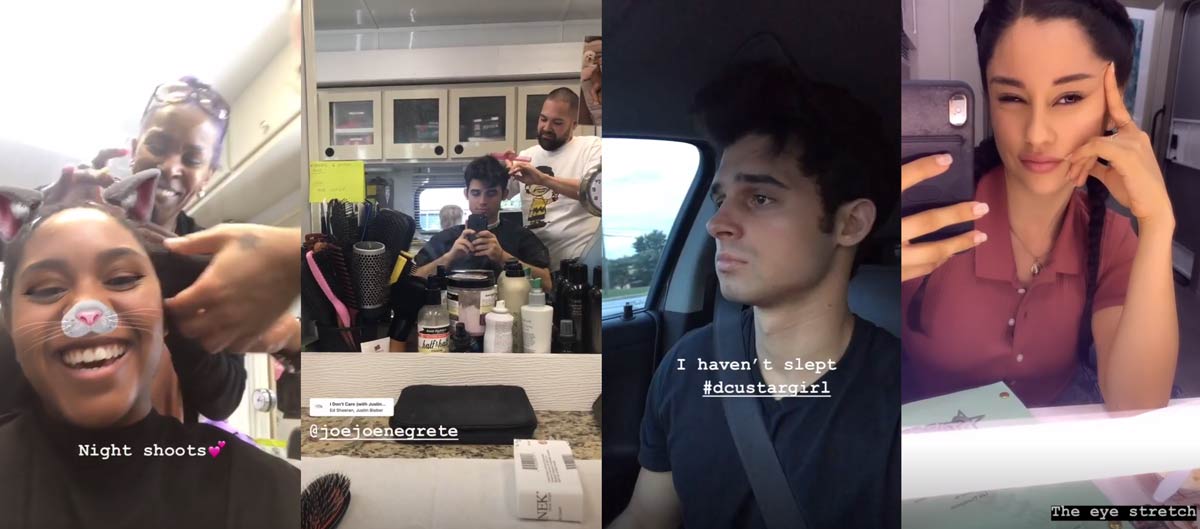 Don't forget to follow Anjelika Washington, Yvette Monreal, and Hunter Sansone on Instagram! Let us know your thoughts on increasing night shoots in the comments below or in our forum!
6/7/2019 9:49 am

Our friends at DC TV Podcasts are holding their annual charity event Saturday, June 29, 2019. We wanted to let everyone in our circle know about it because we really believe that we get such a wonder gift with the shows we watch, and the fandom we are in, it is important to pay that forward as well. Listeners can help raise money while also enjoying their favorite DC television podcasts for Arrow, The Flash, Supergirl, Legends of Tomorrow, Black Lightning, Krypton, Titans, Doom Patrol, Batwoman, Swamp Thing, Stargirl, as well as classic DC TV shows. This year, with the growth of the DC TV Podcasts network, the live event will now include an additional two hours! The podcasting fundraising event will be hosted via Mixlr at mixlr.com/dctvpodcasts and will begin on Saturday at 7 AM PST/10 AM EST.
This year, the charity that is being supported is Magic Wheelchair. You can learn more about them at their site here, but here's a little bit about them:
Magic Wheelchair is a nonprofit organization that builds epic costumes for kiddos in wheelchairs — at no cost to families. Our vision is to put a smile on the face of every child in a wheelchair by transforming their wheelchairs into awesomeness created by our hands and their imagination.
We hope you'll join us in supporting this incredible effort by DC TV Podcasts!
6/6/2019 9:49 am

Stargirl is moving along incredibly well! As we reported earlier, Lea Thompson is coming in to direct episode seven which is likely beginning around now! What we've really enjoyed is how some of the cast and crew have taken to social media to share some of there joyful times on set. These come to us even when the actors have been shooting up until 5am in the morning! It can be exhausting work but it is clear that the cast is still having fun! Check out a few images from around the web in the gallery below! We'll be sure to add more as they become available!
Note, some of these images didn't have a source, so if this is your photo, let me know and I will appropriately credit!
Share your thoughts with us in the comments below and in the forum!