4/28/2019 5:26 pm

This weekend featured national superhero day which was quite fitting considering the record-breaking performance from Marvel's Avengers. But while many were off to the theaters, our courageous young superhero, Brec Bassinger, did find an occasion to share another look of her Stargirl costume on social media. The soon to be Courtney Whitmore shared the photo with Stargirl creator and executive producer, Geoff Johns, who she went on to call a real superhero! You can get a good shot of the front of the costume in the image below. Be sure to follow Brec Bassinger on Instagram here: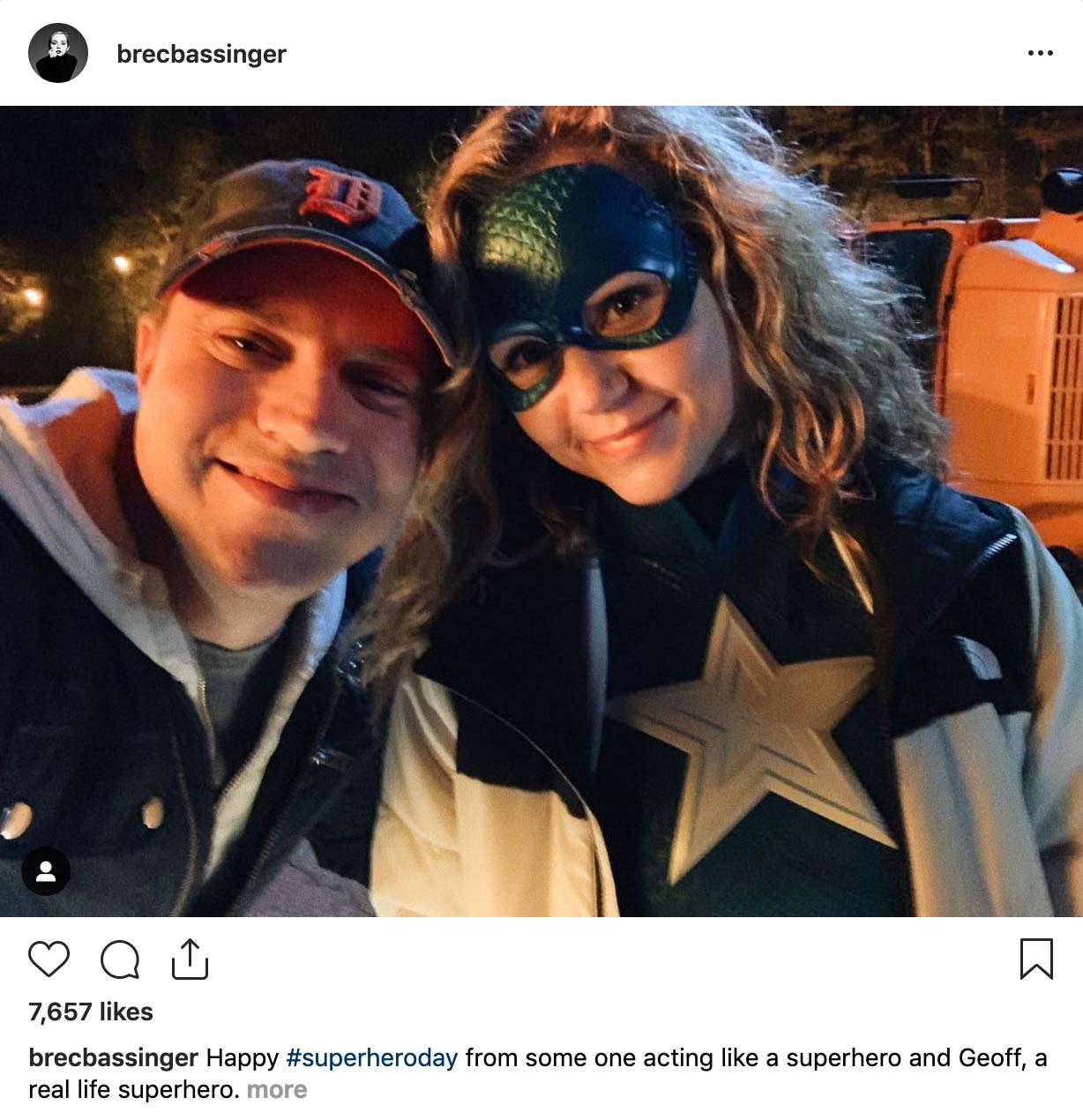 On another interesting note, we've uncovered a few more behind the scenes images from on set. We owe yet another special thank you to Catherine Kennedy Hornsby who took the following photos: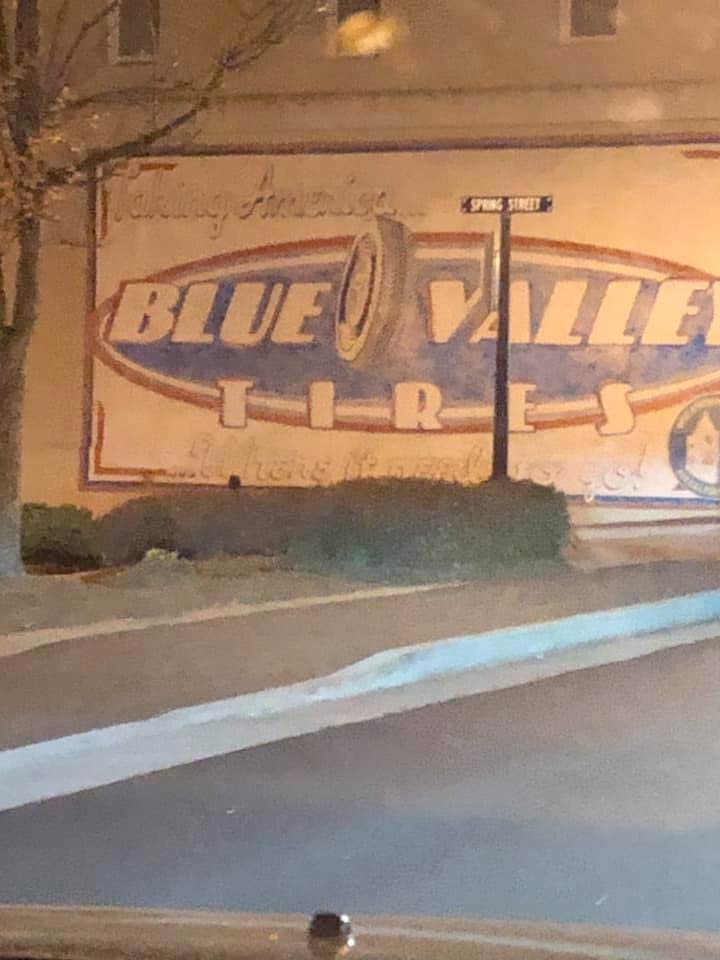 Let us know what you think of the images and the new view of Stargirl's costume in the comments below and in the forum!
4/26/2019 10:06 am

Becoming a superhero doesn't always require the finding of a cosmic-powered staff, being presented with an almighty power ring controlled by will, or even being bitten by a radioactive spider. In Brec Bassinger's case, our lead for Stargirl and Courtney Whitmore, it can take a few hours in a very uncomfortable chair having your face wrapped up time and time again so that a mold of your head can be used to create the perfect superhero costume! If you've ever wondered why even those $100 plus costumes for Halloween never look like the TV Shows, this is why! Brec Bassinger shared the time-lapsed video of the process on her Instagram account (be sure to follow her)! Brec had this to say about the experience:
What it takes to become a super hero... (also I 100% had a freak out at the end, this was so claustrophobic but I got a dope mask from it so)
You can see what she had to go through in the time-lapsed video below:
Let us know what you think in the comments below and in the forum!
4/24/2019 4:03 pm

There are some shows that are simply good because the premise is a new and interesting one. Lost, Battlestar Galactica and 24 are shows that come to mind. On the other hand there are some shows that are good because they have a cast that really bonds in real life and that chemistry is echoed on screen. If you've ever seen the blooper reels or a Paleyfest Panel of the Parks and Recreation cast, it was clear that those actors were all close frineds brought together through the show.
What if, you had both an interesting concept and a bonding cast? Judging from social media, and learning more about the show, Stargirl just might have that perfect combination. First off, the concept of a superhero show is nothing new, but doing a passing the torch to a new generation superhero show has never been attempted in live-action, especially with these rich DC Comics characters! Additionally, while filming down in Atlanta, the young cast seems to be spending every moment they can with each other! Here's just a few examples of Brec Bassinger, Yvette Monreal, Anjelika Washington, Meg Delacy and Jake Austin Lacy living it up! Be sure to follow them on instagram to see all the fun!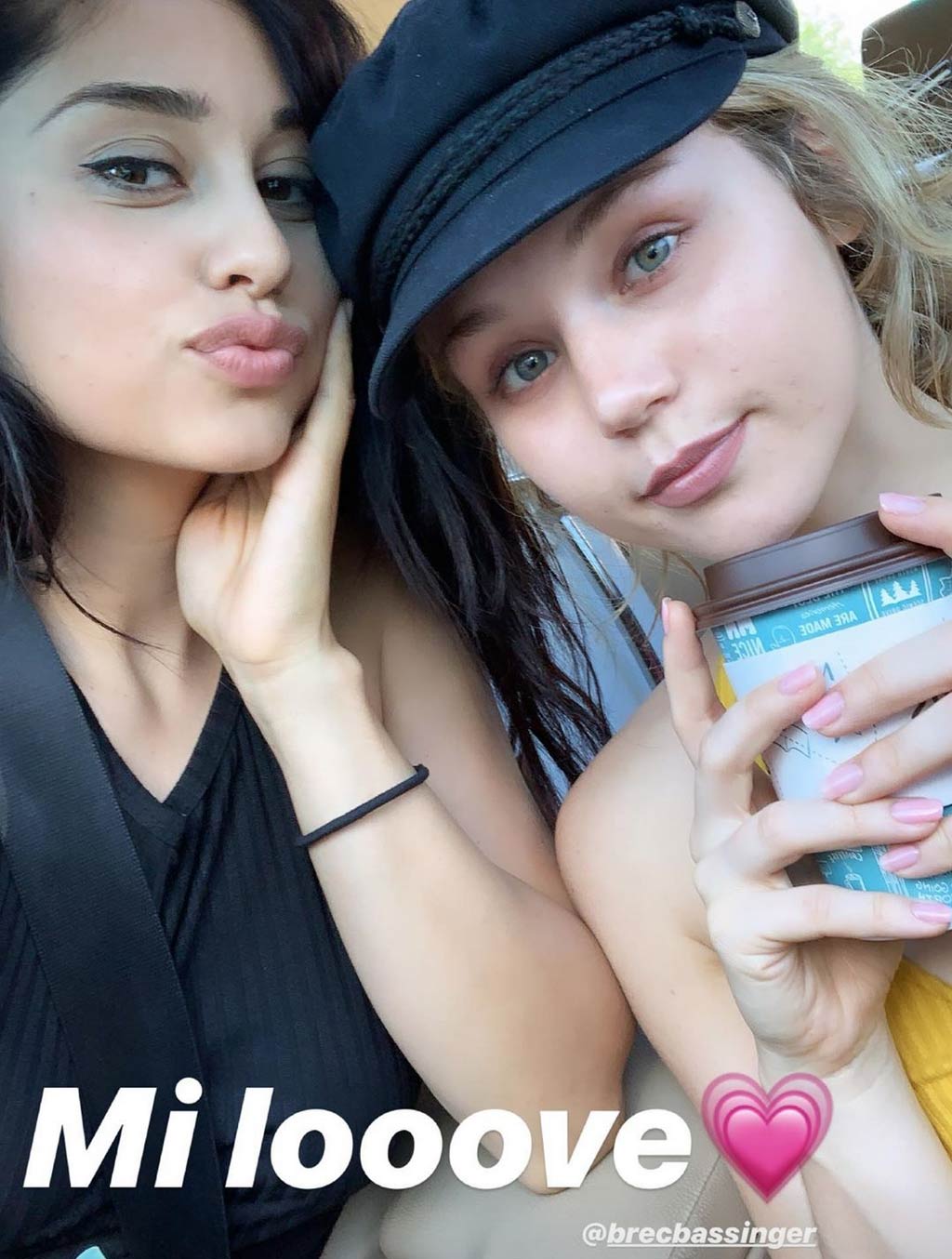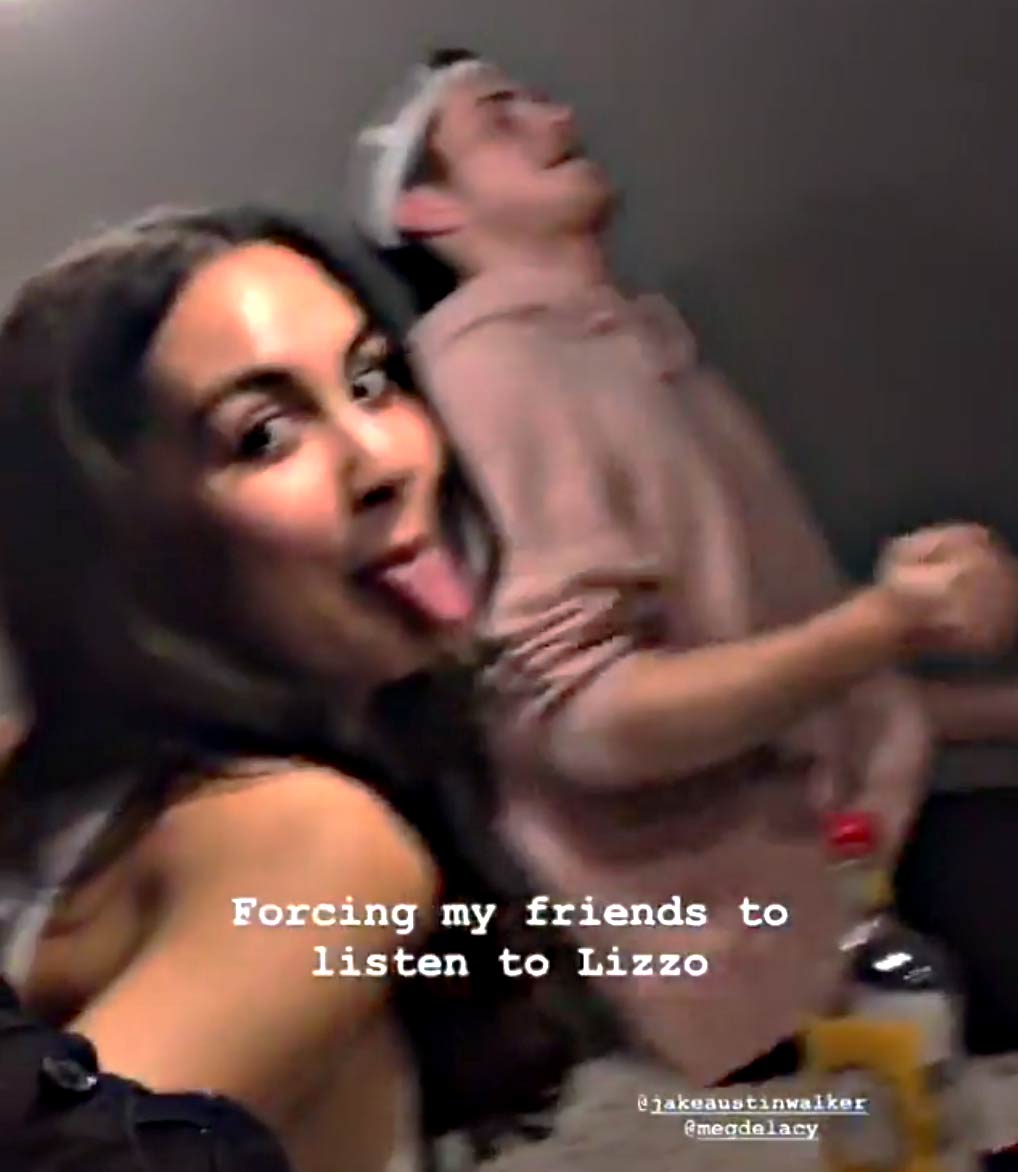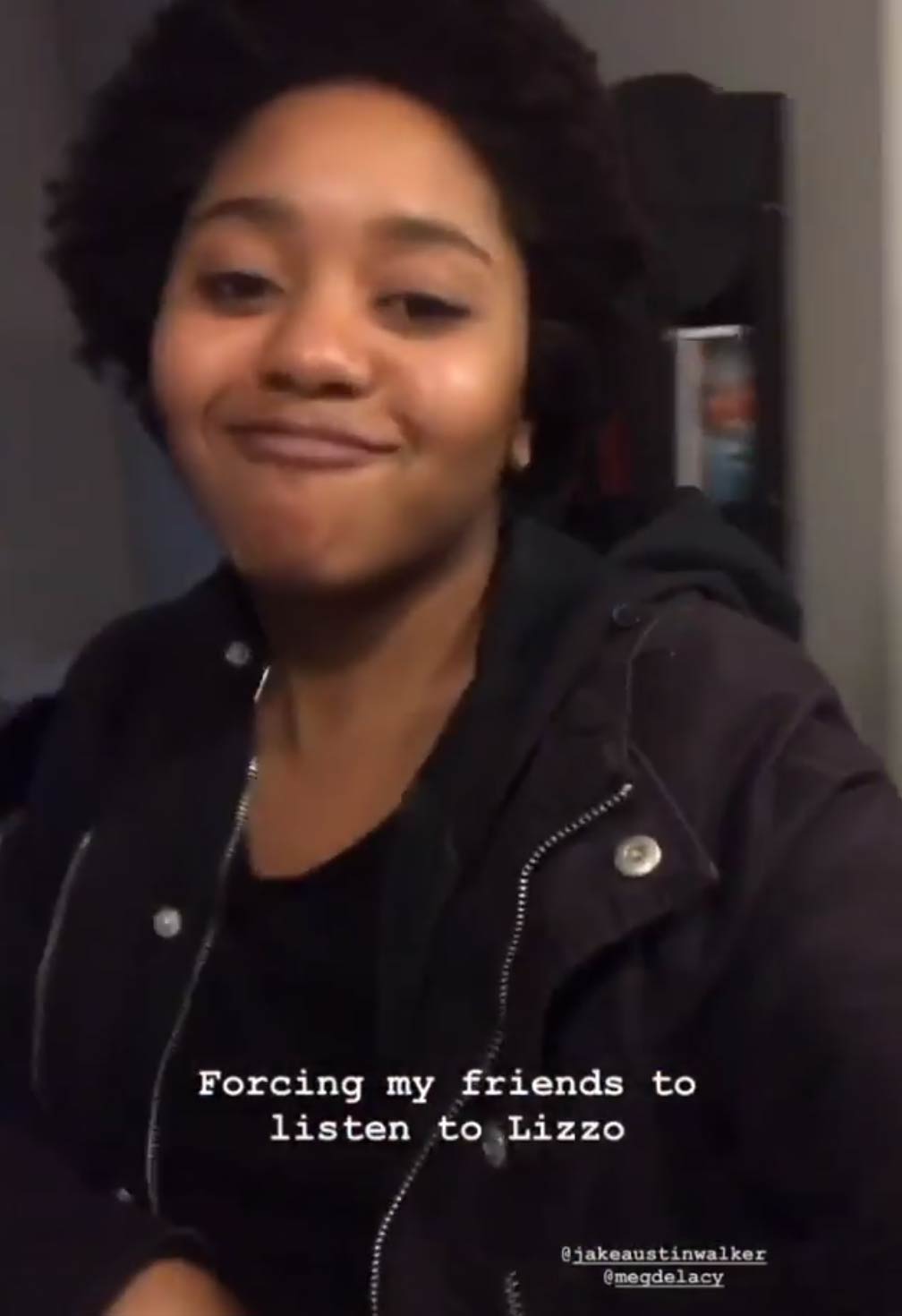 Speaking of talent, Warner Brothers have taken another great step toward keeping some of the great talent they have working on their projects! According to Deadline.com, Executive Producer Melissa Carter has renewed her agreement with Warner Horizon Television. This multi-year deal will ensure she'll remain at the helm of several new scripted television shows!
Finally, here's a quick little behind the scenes treat for you. While much of the set has been locked down, we did come across this Blue Valley Tires advertisement in the wild!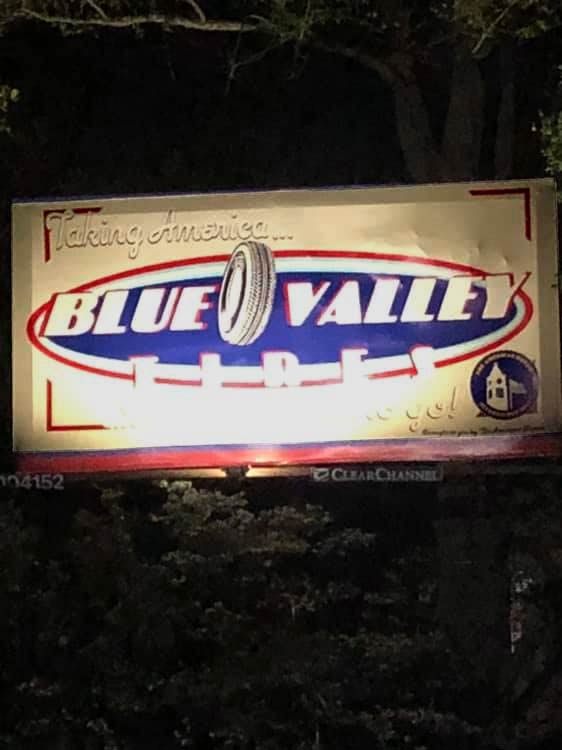 Photo Credit: Catherine Kennedy Hornsby
Stargirl's future is looking brighter and brighter and we couldn't be more excited! Let us know what you think in the comments below and in the forum!
4/17/2019 3:46 pm

News from DC Universe has been pretty hectic today! Swamp Thing's reduced order sent a shock through the comic book community and to combat this, DC Universe released the first look at Swamp Thing! Buried in that back and forth was the new casting annoucement that Deadline.com has! If DC Universe were in trouble, they wouldn't be bringing on new characters for their shows and that is exactly what happened today. Hina Khan, known from Fit The Floor, has booked a recurring role on Stargirl as yet another undisclosed DC Comic's character. One aspect is known however, she will likely be the principal of Blue Valley High. With all the young cast shooting on set (some recent photos suggest in a classroom) it isn't too much of a stretch to assume she'll be the principal there. Will she be a villain or an ally?
Let us know what you think in the comments below and in the forum!
4/17/2019 11:46 am

If you're a DC Universe fan then you've probably heard the news today that Swamp Thing, another DC Universe live-action original show, had their thirteen episode season one order cut to just ten episodes. This has caused a series of articles to come out with the same theme; the sky is falling at DC Universe. That certainly isn't our read on the events today. Early adopters of the new streaming service may remember that Titans, the lead-off show for the streaming service, also reduced their original order down to ten episodes. The reason for this was so they could build up a bigger and even better season two. That seems to be the case with the addition of Superboy and Krypto coming to the show.
Early this spring, we reported that Stargirl's debut was pushed out to Q1 2020. This also doesn't give us much worry because the show is so big and has so many A-listers that expanding the schedule for filming only allows for the show to keep their committed actors. A perfect example of this is Joel McHale, who plays Starman or Courtney Whitmore's predecessor. In addition to his role on Stargirl, he is also going to be hosting ABC's Card Sharks. Expanding the schedule allows for more opportunity to keep these beloved actors on the show.
Finally, for all those that might truly believe that Swamp Thing's reduced order is indeed a sign that the streaming service is struggling, there is still hope for Stargirl. Stargirl is a Greg Berlanti produced show. Greg and his team created the Arrowverse which is arguably the most successful group of superhero themed shows on television today! With the star-power (pun intended) behind this show and having Geoff Johns in one of the drivers' seats, it's not unreasonable at all to assume the show could be sold off to another network if DC Universe is really in trouble.
Let us be clear though, we don't see any reason to worry about Stargirl, Swamp Thing, Titans or any of the other original shows on the streaming service. At this point, our advice is to stay away from the band wagon, the sky is not falling.
Let us know what you think in the comments below and in our forum!